Welcome Note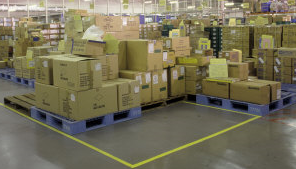 Quality Packing Services (QPS) is an internationally known sub-assembly and contract packing service with a versatile workforce. Established in 1986, based at the Bridgend Industrial Estate only 5 minutes off the M4, Juntion 35 (Directions to QPS).
QPS operates from a freehold premises offering approximately 13,000sq ft. In June 2000 QPS were one of the first contract packers in the U.K. to receive certification to the ISO9001: 2000 quality standard.
In 2009 QPS packed in excess of 20 million packs/units for a variety of customers who supply retailers and supermarkets.
In 2010, QPS are celebrating their 25th year of business and aim to offer quality and service through it's management & staff's commitment to customer satisfaction and retention. Many of our current customers have a 10-24 years plus trading relationship.
For further enquiries please contact us at:
enquiries [at] qualitypacking.co.uk
Alternatively please visit our contact section.